Un autre serpent de mer, ou plutôt un nid de serpents de mer... le chevalier blanc justice et gouv, on y croit, en attendant le système de commercialisation du bail commercial, et de ses travers, prospère toujours.

French property scheme 'a slow-burning catastrophe'
By James Melley Victoria Derbyshire programme
   27 September 2017 -     From the section - UK
A French property scheme is a "slow-burning catastrophe" for British investors who are trapped in costly contracts, an MEP has said.
The leaseback schemes were aimed at encouraging people to buy properties in tourist areas, then rent them out.
It was supposed to offer the owners a guaranteed return, but many say they are trapped in costly contracts with management companies.
MEP Daniel Dalton says the French government should help these people.
French leaseback schemes were first introduced in the 1980s as a way to increase investment in tourist destinations. They were heavily marketed in the UK and Ireland in the mid-2000s as a risk-free investment.
Buyers were offered tax breaks if they signed long-term deals, typically nine years, with management companies to let the properties out to tourists.
The owners were meant to be paid a guaranteed amount of money raised from this rent, but this was often not the case.
Further problems come when people try to cancel the management deal at the end of the contract - one woman said she was faced with a bill off 22,000 euros (£19,290).
This bill is compensation the management company can ask for under French commercial law to cover the loss of earnings they say they will suffer as a consequence of the contract being ended.
Case study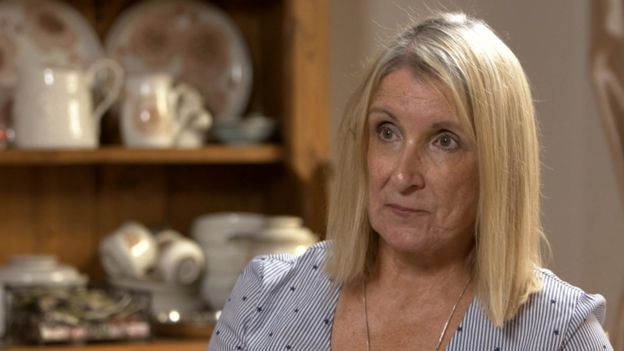 Pauline Hitchcock and husband Mick bought a French leaseback property near the coast in 2005. She had inherited some money, and the property was in an area that the family had camped in when their children were young.
She saw the system as a way to buy a holiday home that otherwise seemed financially out of reach.
"It wasn't to make profits. It was so that it covered its running costs and it gave us holidays every year," she says.
At the end of the nine-year management contract she was keen to end her relationship with the leaseback companies.
"We were told we have to pay in the region of 22,000 euros. It doesn't make sense. We do not have 22,000 euros."
Pauline says she had no idea she could be liable for compensation.
"We made sure when we were buying the villa that we had crossed every 't' and dotted every 'i'. We had gone through the contract not only with our notaire [legal representative], but we had gone independently to another lawyer that dealt with French law."
She is one of the investors who is now seeking legal action.
There are no comprehensive figures for the number of people having problems with the scheme. Around 2,000 people, mainly from the UK and Ireland, signed a petition calling for help from the EU in dealing with the problems around French leaseback schemes.
Mr Dalton has heard from dozens of people in similar situations.
"In one case, someone actually had to sell their house in the UK. Many people have bought these houses as investments, they've been marketed to them as risk-free investments. They're certainly not risk-free investments. And the problem is they can't get out of the scheme," he said.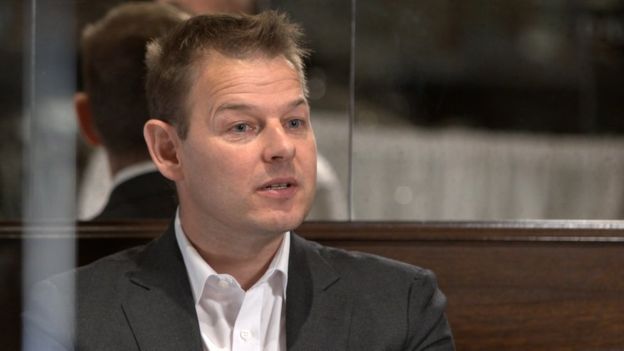 Mr Dalton has been campaigning within the European Parliament for more protection for consumers. He thinks some of the contracts could be illegal under EU law, particularly under the mis-selling of properties directive.
He has asked the UK Competition and Markets Authority to investigate the issue. They have now contacted their French counterpart, which he hopes will start moving the process forward.
A man who spoke to the Victoria Derbyshire programme on condition of anonymity, who sold leaseback schemes in the mid-2000s, says that many of the brokers selling the schemes in the UK at that time didn't understand French law well enough to advise prospective buyers properly.
He stopped selling new properties when his own clients started reporting problems with management companies.
Heavy price
Guillaume Barlet-Batada, an expert in French property law for London-based firm Cubism Law, says there are ways for leaseback owners to get out of their contracts, but it's not easy and can be expensive.
"There are various ways to get out. Some co-owners have gathered and tried to do that themselves. From what I've seen it seemed to be successful. Liberating for some but it's a heavy price on time because you have to be prepared to deal with it yourself," he said.
French leaseback deals are still available online now, but there is more consumer protection because of a change in the law introduced for buyers after 2009.
The BBC contacted the French government for comment but did not receive a reply.
Watch the Victoria Derbyshire programme on weekdays between 09:00 and 11:00 on BBC Two and the BBC News channel.
Source ;
http://www.bbc.com/news/uk-41401533
Source ; (commentaires Jennie octobre 28, 2017 à 15:28)
https://adippv.forums-actifs.com/t181-martine-denoune-wordpress-residences-de-tourisme#1315

Chaous




Messages

: 298


Date d'inscription

: 10/02/2013





Sujets similaires
---
Permission de ce forum:
Vous
ne pouvez pas
répondre aux sujets dans ce forum